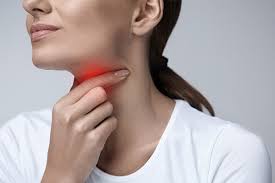 Laryngitis is inflammation of the vocal tract (larynx) caused by overuse, irritation, or infection.
The larynx contains the vocal cords and is a double layer of mucosa that covers muscle and cartilage. Normally, the vocal cords gently open and close to produce sound through their movement and vibration.
But with laryngitis, the vocal cords become inflamed and inflamed. This causes the vocal cords to swell, distorting the sound produced by air passing over them. This will make your voice sound hoarse. People with laryngitis may also lose most of their voice.
Laryngitis may be short-lived (acute) or long-lasting (chronic). Most cases of laryngitis are caused by transient viral infections and are not serious. A persistent hoarse voice may indicate a more serious underlying condition.